Suspension & Undercarriage
Suspension or Steering Alignment Problems?
Let Interparts Fix It Right and Fix It Fast. Call (918) 834-1800.

Most people wait until something makes a noise or doesn't quite feel right before they try to fix or repair a suspension problem. This can cost a lot of time and money. Always inspect your vehicle's suspension at regular intervals. These critical parts should be inspected at least twice a year or at every major season change.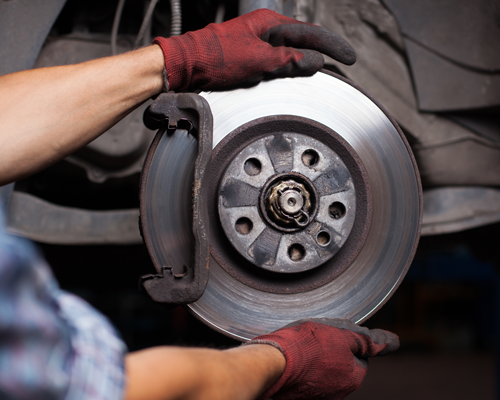 At Interparts Auto, we go through a 20 point inspection process. We inspect the condition of both major and minor parts, both mechanical and hydraulic. We also perform electronic diagnosing to ensure your vehicle's anti-lock brakes, traction control, and suspension is working at the proper specs. We fix complex jobs in the right way and in a timely matter and most jobs can be performed same day.

We also perform service on late model European vehicles. We can properly diagnose and repair, hydraulic or Airmatic suspension issues on these vehicles as well. There is absolutely no need to go back to the dealership with these kinds of problems anymore. By letting Interparts work on your suspension problems, we can save you hundreds of dollars over what a dealership would charge.

We always use quality OEM parts to ensure that the parts we replace last as long or longer as the original factory parts. We perform such services as tie rod end replacements, ball joint replacement, control arm and control arm bushing replacement, power steering repair, rack and pinion sway bar repair and steering linkage repair. If we do not have the part that you need in stock, most of our parts can be delivered the same day or the next day without additional cost to the customer.

We also provide service for your tune-up, air conditioner, brakes, heater, electrical system, engine and transmission for any vehicle make, model, or year, as long as parts are available. Let us fix your car right and fix it fast. Just call (918) 834-1800 to schedule an appointment or come by our shop. We will help you solve all your suspension problems and concerns.