Do You Have Brake Concerns?
From minor squeaks to major grinds and leaks, let Interparts do a complete complimentary brake inspection for your car.

We offer several different levels of brake service to fit anyone's budget without sacrificing safety or quality. While most repair shops have to order parts that can take several days to receive, we keep our parts on our shelves and in stock. This ensures that we can perform same day repairs on most vehicles. From brake rotors to brake pads, brake calipers, hoses or hardware, we service all makes of cars and light duty trucks. We can work on Domestic, Asian, and European cars, from years 1960 to 2016. We also supply and use O.E.M. suppliers such as Akebono, Textar, Pagid, ATE, Girling, Wagner, and Bosch. We also offer preventive maintenance and performance upgrades such as carbon metallic and ceramic brake pads along with coated, slotted, or cross drilled rotors.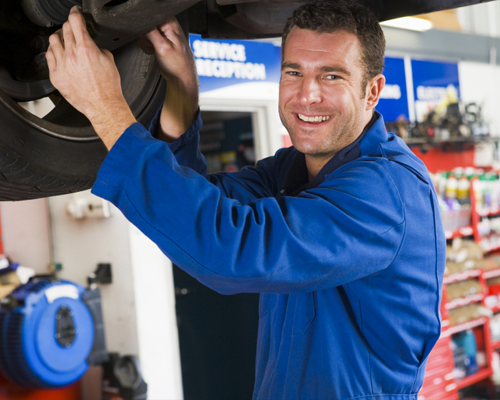 If stopping is your goal, we can help. Your brakes should be inspected every time your oil is changed, or at least every seasonal change. Catching worn brake pads before they damage your car rotors can save you hundreds of dollars in brake repairs. Any difference in the feel of your brake pedal should be checked immediately. Vibrations felt when breaking during high speed driving could indicate worn or warped rotors. The longer you delay an inspection could be costly in more ways than one. Most brake failures can be prevented with a little maintenance or upkeep. Many times a cars brake fluid level is ignored until there is a problem. Brake fluid deteriorates and needs to be flushed out or replaced every 30,000 miles. Because brake fluid is hydroscopic, (attracts moisture and water), any excess moisture in a brake system often leads to hydraulic failure. With today's anti-lock brake systems, this will ultimately cost time and extra money to repair.

At Interparts of Tulsa, we also provide services for your air conditioner, heater, electrical system, engine, suspension, transmission and tune-ups, for any vehicle make, model, or year, as long as parts are available.

And, if you are tired of auto repair shops, wanting to repair or replace "anything" and "everything", just call (918) 834-1800 or stop by our shop to request a free estimate. One of our mechanics will gladly look over your vehicle and provide you with a complete repair assessment. You have our promise that we will only repair or replace what is needed.