How Is Your Car's Electrical System?
At Interparts, we can diagnose potential problems or system issues and get you back on the road in no time.

Your vehicle's electrical system plays a vital part in your car's everyday operation. Most customers do not realize the complexity of your late model vehicles electrical system. The days of simple electronics are gone. Today's modern cars starting with the year 2000 have several different modules or electronic control units that operate like the hard drive of a computer. It takes knowledge and proper care to ensure these delicate and sometimes finicky ECM operate smoothly. At Interparts Auto in Tulsa, Oklahoma, we have the skills and knowledge to diagnose and fix these problems. From voltage and ground issues to major electrical malfunctions, let us repair the problem using the latest diagnostic equipment. Time, money and headaches are eliminated by taking the guesswork out of these problems.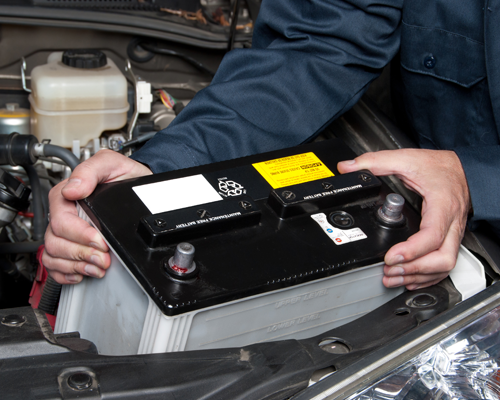 It is also a good idea to have your car's charging system, including the battery, inspected and tested at every oil change interval. Today's batteries are being worked harder than ever, especially in Oklahoma. We have hard seasonal changes. Don't let an overworked battery get you stranded. Most of our customer vehicles will be inspected while you wait, and new batteries can be installed in minutes.

Remember, your auto headlights to your taillights must operate on a 12 volt electrical system. If your car's computer system notices that you have less than 12 volts, it can shut off major electrical systems such as air bags, traction control, your brake system and cause stability programs. Don't let a minor problem leave you stranded.

If you have an electrical problem with your car, we can completely diagnose whatever issues you are having. Most major problems can be avoided with our auto maintenance program. We also provide services for your tune-ups, air conditioner, brakes, heater, engine, suspension and transmission for any vehicle make, model, or year, as long as parts are available. Please call (918) 834-1800 to schedule an appointment or just come by our shop and talk to one of our friendly knowledgeable technicians.

We are located in Midtown Tulsa, near Tulsa University on 11th Street.